At least one Wednesday a month I am going to try to post a website or app that I have found recently and use either in my classroom or with children that I tutor.
This week I am going to share a spelling practice app that I have been using with multiple children that I tutor after school. A lot of times spelling word practice gets forgotten when teachers do not send home specific practice homework for each night of the week. That being said, this is a main reason why I took a significant amount of time to create my own weekly spelling homework packet. You can read more about my spelling packet in a blog post here.
Anyways, I was getting frustrated that I was spending so much time going over spelling words in a tutoring session. I wanted an easy way to get the students to practice the spelling words on their own even when they aren't in a tutoring session with me. I stumbled upon this great app called A+ Spelling by Innovative Mobile Apps.
You can get the app
here
at the iTunes store. The best part about it? ... it's FREE!
So the first screen that pops up when you download and open the app looks like this.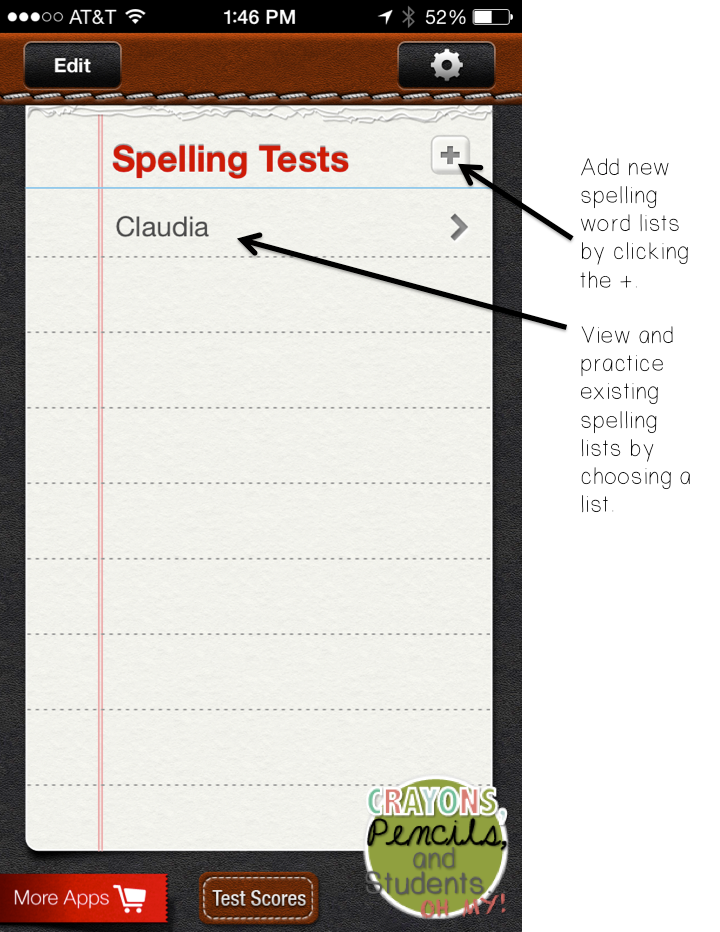 When you add a new spelling list it will bring you to this page. You will need to choose a name for a spelling list. If you are only using this app with one child I would suggest naming the lists with the dates of the week. I name my lists by the students' names. Choose what works best for you.
After you name the list you can start adding in the spelling words. The screens look like this: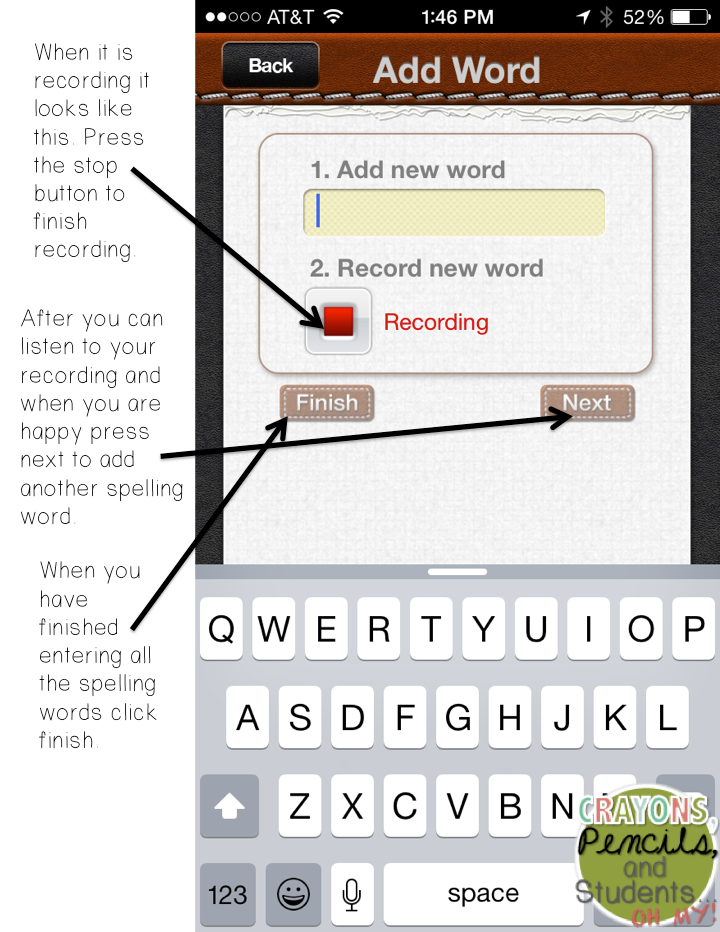 When you have completed the spelling list it looks like this. Your student then has four choices for practice.
Below are the screenshots from the practice and unscramble pages.
My students love to practice their spelling words on this app. They learned how to use it in one day and after that they are able to use it independently after their spelling words are inputted. The app can be used on a mobile device or an iPad.
What do you think? Share your strategies for weekly spelling practice in the comments below!