Happy Sunday everyone! It has been so long since I have posted! I am happy to get back into the swing of things on here. I have spent the day working on my TPT store and planning for next week and am in the mood to post a great idea for end of the year review.
In New York state we have about 3 weeks left of school. That means it's crunch time for us! My first graders have 2 more math units to get through and we are taking our test on the first one this Friday. Today I am going to share how we prepare for these tests.
2 days before the test I whip out my secret weapon! WRITING ON THE DESKS! I know I'm breaking the rules - but... the kids LOVE it! They are only allowed to use the dry erase markers on their desk when we review as a whole group, and we typically only use this method for math review. Doing it this way keeps it fresh and interesting. To this day I have yet to have one of my kiddos draw with dry erase markers on their desks outside of this designated time.
I'd like to say that I came up with this idea on my own.. but I did not. I saw a post by The Tattooed Teacher explaining how she uses it and I decided to try it out. I was hesitant at first but do not regret doing it! You have to check out her post
here
. You can check out her blog by clicking on the button below.
Now, the first time we did this I set very strict ground rules. I have made a poster that outlines them that you can download for free! Just click on the picture below :)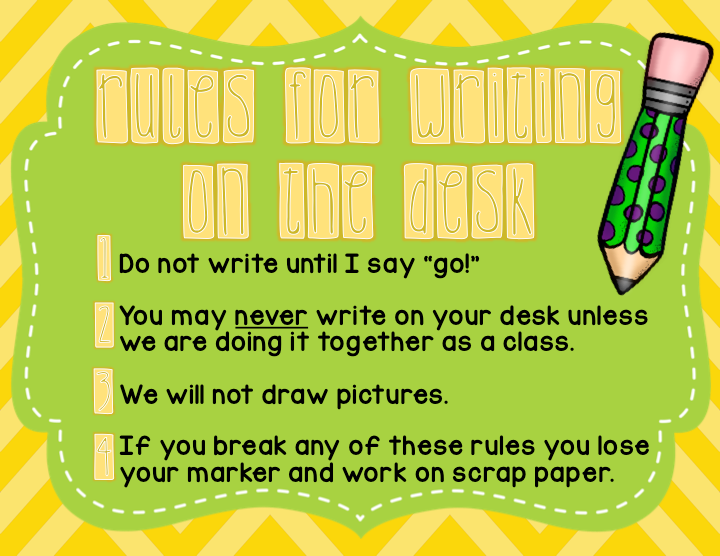 Here's a few pictures of what it looks like during our math review. I will say that blue and red do not erase as well. You might need to wipe down the desks with a wet wipe after. For me that's okay because our desks need a good cleaning and disinfecting each week!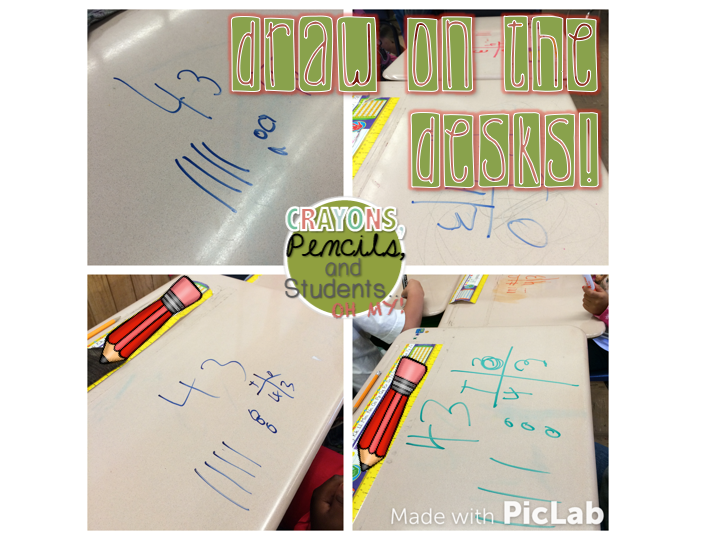 To make it more fun I will go around after each question and give my students a star or a smiley face, they can give themselves points for each question they get right. They love to keep track, it really motivates them!